Navigating the Transition to Management: Tips for New Managers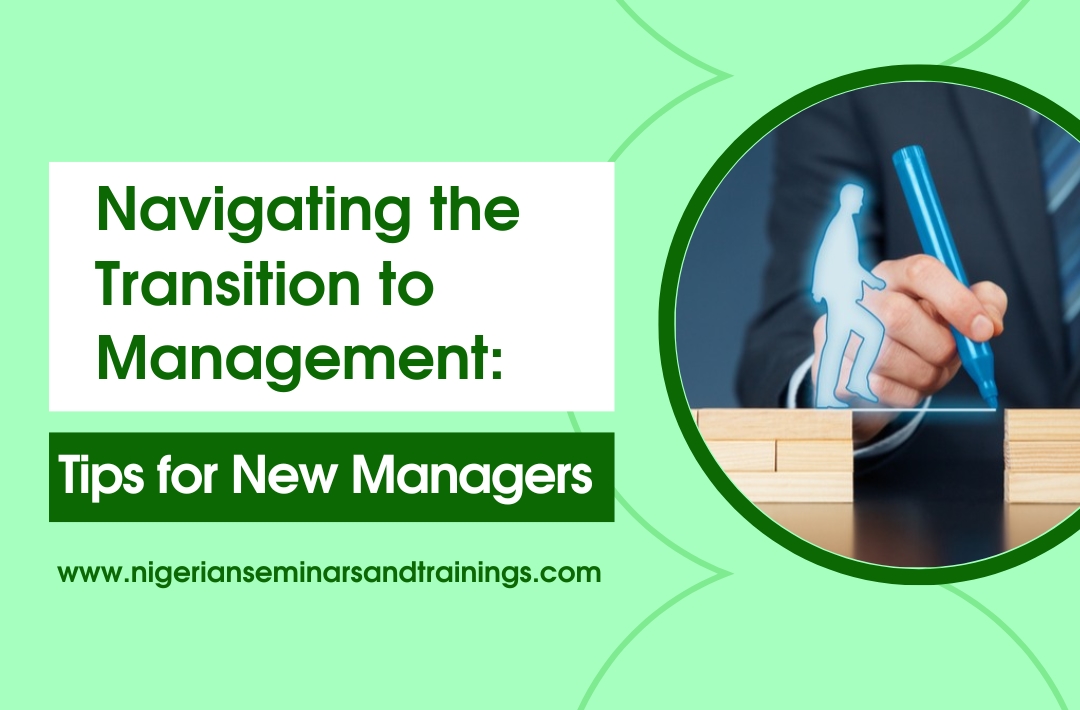 Becoming a manager for the first time can be both exciting and challenging. You're stepping into a new role with new responsibilities, managing former peers, and building credibility as a leader. Having come this far in your career, a point where you are no longer responsible for just yourself, a point where you now have people looking to you for direction and coaching, you must realize that at this point, your actions and inaction's have direct implications on the ability of your team to deliver on organizational or departmental goals and objectives.
In this post, we will explore some tips to help you navigate the transition to management and become an effective manager.
Adjusting to New Responsibilities
As a new manager, you'll have a range of new responsibilities to handle. You'll need to set goals, assign tasks, manage projects, and monitor performance. It's important to be organized and prioritize tasks to ensure that you're meeting your goals and expectations. By focusing on the most critical tasks, you can build your confidence and avoid feeling overwhelmed.
Managing Former Peers
One of the biggest challenges of transitioning to management is managing former peers. You'll need to navigate the shift in power dynamics and establish new boundaries while maintaining positive relationships. It's important to communicate clearly, treat everyone fairly, and avoid favoritism. By being transparent and consistent, you can build trust and respect with your team.
Building Credibility as a Leader
To be an effective manager, you need to establish credibility as a leader. This means demonstrating your expertise, setting a positive example, and delivering results. You'll need to be confident, decisive, and willing to take risks. By building credibility, you can earn the trust and respect of your team and other stakeholders.
Seeking Mentorship and Support
No one becomes a successful manager overnight. It's important to seek out mentorship and support from experienced managers and leaders. This can involve finding a mentor, attending training and development programs, and building a network of supportive colleagues. By seeking out guidance and support, you can accelerate your learning and growth as a manager.
Taking Advantage of Training and Resources
There are many training and development resources available to new managers, including courses, workshops, and online resources. Take advantage of these opportunities to learn new skills, improve your knowledge, and stay up to date with the latest trends and best practices. By investing in your own development, you can become a more effective and knowledgeable manager.
Transitioning to management can be both exciting and challenging. By learning and imbibing the skills outlined in our post "Stepping into Management – A Beginner's Guide for the Newbie Manager" and following the tips outlined here, you can navigate the transition to management successfully, and you will see yourself marching surefooted to becoming the effective and successful manager you have always wanted to be.
Ready to take charge of your career and become a successful manager? Follow this link to discover top-notch management courses from industry-leading trainers.
Join the conversation by sharing your thoughts and experiences in the comments section below!