Promoting Your Courses on Nigerian Seminars and Trainings Portal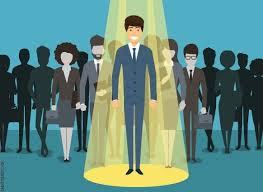 As a response to all the enquiries we have been receiving from training providers all over the world wanting to know how they can use our platform to promote the businesses and upcoming training courses, we decided to put together a step-by-step guide on how to assist prospective users. Old users too can learn a thing or two especially when it comes to advertising options.
What We Do
Nigerian Seminars and Trainings is an aggregator of training, courses, seminars, workshops and conferences from training providers in Nigeria and around the world. It is a hub, a training marketplace where training providers meet and offer their training courses to prospective trainees, made up mostly of working-class professionals from all disciplines in both the public and private sectors all around the world.
To this end, we provide free, easy, up-to-date and by-the-click access to information on upcoming training, seminars, workshops, short management and professional courses and conferences to intending trainees / conference attendees in the comfort of their living rooms/offices anywhere in Nigeria, Africa, Asia, North/South America, Europe and Oceania. We also provide information and access to training providers, venue providers, training equipment suppliers etc.
Our overall objective is to ensure that anyone searching for training in any field by any training provider can find it if he/she has access to the internet.
Getting Started
To sign up and start uploading your courses (free) on our website, simply follow these steps:
​For existing businesses,
I

f your business is already registered,

login

to your dashboard with the email you registered with.

If you do not have your password, click on forgot password and a password reset will be sent to your email.
​For new businesses,
Upload your business information (free) using the "

Add Business

" button at the top right corner of the website,

Wait for a message confirming your business listing has been activated,

Sign in

with the information provided, then,

Start uploading your courses using the

"Add Event

" button.
Promoting Your Business / Courses on Nigerian Seminars and Trainings.com
There are four ways you can promote your courses on our platform. These are:
(1) Subscription to our Premium listing Platform
(2) Direct Banner Advert Placement
(4) Install Our Search Widget on Your Website
1. Subscription to Premium Listing
Our premium listing subscription allows subscribers to place their courses in advantageous positions to ensure greater visibility and conversion. The premium listing is an annual subscription service charged at NGN100, 000. The subscription comes with two premium courses per month. Additional courses are charged at NGN5, 000 per courses per month.
So, should you wish to have more than 2 premium courses per month, you will have to pay for the additional courses either as a lump sum or monthly. For example, if you want to make 6 of your courses premium per month, you will be required to pay for 4 extra course listings (at NGN5, 000 per course per month).
This is calculated as follows:
4 additional premium courses at NGN5, 000 per course = NGN20, 000 per month

NGN20, 000 x 12 months = NGN240, 000 per year
Cost of Additional Course Listing + Premium Subscription = NGN240, 000 + NGN100, 000. This comes to NGN340, 000 for subscription and 72 premium courses (24 + 48) for a year.
2. Permanent Banner Advert Placement
The banner advert placement on the other hand is like placing a billboard on the website. It serves the purpose of engendering cognitive resonance when a prospect who has been exposed to the banner sees the advertiser's courses on the site.
To arrive at a cost for banner advert placement, we need to know the size of the banner and your preferred position (home page, inner page).
3. Pay Per Click (PPC) Advertisement
PPC is an internet advertising model used to direct traffic to websites in which an advertiser pays only when your ad is clicked or impressed upon on the advertising platform (our website).
How it works:
Login to your dashboard

Click on Advert Manager

Click on Create advert and fill the form that comes up.

Choose the kind of advert you want to run either a text advert or an image advert.

Enter your campaign budget.

The minimum daily budget is NGN 5,000 (This means you can pay any amount and set how much you want to spend daily. The advert keeps on running based on your budget until your money is exhausted.
You may download our premium listing plans, advert rate and format by clicking on the links.
4. Install Our Search Widget
To direct people from your website to your course listing on our website, we created a search widget that you can easily install on your website by simply copying and pasting the code on your website. To do this,
Login to your user dashboard

On the rigth panel, you will see a box with this heading "Link your site visitors to your course listing on Nigerian Seminars and Trainings by placing this code on your site"

Click inside the box, copy the code displayed and paste it on your website

Visitors that click the image generated by the code will be directed to your course listing on our website.
Note: Non premium subscribers may have to do Control A (CTR A) in the box area for the code to be displayed.
Please contact us if you require further information/assistance
Regards,
NST Team