Why Overwriting Your Old Courses / Links May Not Be Such A Good Idea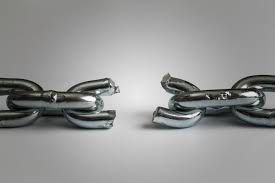 For years now, businesses on our website have been editing their uploaded courses and replacing them with new ones. Except where space is a constraint, like you have reached your course upload limit and need to load your more important courses or you need to change stuffs like email, URL, address or other things that does not relate to the title and content of the page; this really may not be such a good idea. Why? The very simple reason is that the content you are removing are already indexed on search engines and removing them means that when search engines send searchers to the links, the content would not be found.
Why Is Important for Old Content to Be Found?
Apart from the possible negative SEO implications for own websites and the websites your links are submitted, this question is particularly relevant to the training scenario. Take for example a training provider uploaded a training "HR Best Practices" in 2007, and unlike many other uploaded contents, this training was "lucky" to get indexed and stored by search engines. The way it works is that when a searcher inputs a search query in 2019 for "HR Best Practices", your event "HR Best Practices" of 2007 is likely going to be one of the results presented. When the searcher follows through to the link, he finds the event has been held years ago, BUT… your contact information is there to link up with you and make enquiries or arrange a suitable time / place for the event. Or, he finds the event with a new date. When you delete or edit to a new one, you are deleting valuable marketing links.
Past Links Are Like Your Marketing Fliers
Remember, "past links are like your marketing fliers". Though the event maybe past, they contain valuable information about your business. So, the more link you can index, the better for your overall marketing effort. At any rate, it takes about the same time to edit as it takes to upload a new one. Take our word for it, getting content indexed on Google, Bing, Yahoo and other search engines is no trivial matter. Removing them should be done only as a last resort. Ask webmasters around. They will tell you what some websites go through to get their content indexed in search engines. On another note, deleted contents leads searchers to non-existent links. This can fetch your, and our website sanctions from search engines – a thing we would be doing ourselves a lot of good to avoid.
So, what do we expect going forward? As we prepare to start uploading our 2020 training calendar, we expect to see upload of new courses. Leave your old courses to continue merchandising for you. That's why we created a directory for past events.
Events with Multiple Dates
One other thing we'd like to touch briefly is the issue of upload of event with multiple dates. We have had quite an argument with not a few providers over this issue. The truth is, multiple title and description tags are injurious to both our website and yours. An in case, search engines will only index one incident of a title, so repeating the title is a waste of everybody's time. To our website visitors, we all come across as not being organized when they are presented with two same titles on the same page. If we may quote an authority here:
"You should avoid duplicate page titles (meta titles) on your website because the more duplicate content and duplicate page titles (meta titles) you have on your website, the worse those pages will rank in the search engine's pagerank". - Guðrún Unnur Gústafsdóttir
So now you know. What you need on our website is to promote one url per course (with all the dates) and get as many people as possible following through to your website where you have that same course with all the dates it is coming up.
See you online!
Nigerian Seminars and Trainings Team