Take Charge of Your Courses on Facebook!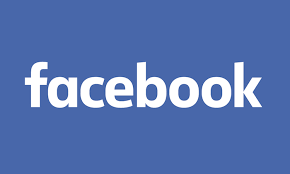 Since last year, we have been sharing courses of premium and value subscribers on Facebook. One of the features of the event promotion app is "co-hosting". Co-hosting allows us to make you co-hosts in promoting your courses. As a co-host, you can share, promote posted courses and respond to enquiries from interested trainees directly.
However, our experience has not been very encouraging. Most businesses have not been accepting our co-host request from Facebook. For those that accept, only very few do anything to support their courses. As a result, we have had to be answering enquiries that are better answered by course providers themselves, and in doing this, course providers are losing valuable leads and opportunities to convert leads into sales.
Why We Don't Accept Your Request to Co-Host Courses on Your Website
We have received a few requests from some training providers to co-host courses domiciled on their websites. We have had to decline these requests because we cannot be a co-host in a course not domiciled on our website. More importantly, we have a policy of no affiliation or partnership with course providers. So why is it different when the course is on our website? Simple – you own it, we are hosting it!
Join Us in Pushing Your Courses!
Co-hosting simply means "crowd-pushing". It gives co-hosts the opportunity to join us in pushing their courses. It also gives co-hosts access to our Facebook audience and the chance to convince them to attend posted courses. So, when you receive a request for co-hosting from us through Facebook, please accept it and be sure to look out for, and respond to enquiries emanating from there. It would also help if you join in sharing "your courses" to your groups on Facebook. The fact that it is from Facebook and Nigerian Seminars and Trainings may just be the "magic" required to swing them through the decision process.
Please feel free to use the comment feature below to respond to this post to let us know how you think we can improve this service.
Best of Luck!
Nigerian Seminars and Trainings Team