Optimizing Your Content for Better Visibility in Search Engines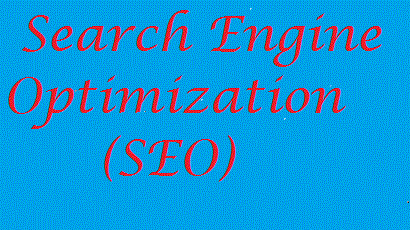 Visibility in search engines is perhaps the goal of all online activities. Achieving this goal is therefore important to your online success.
In response to enquiries from many training providers desirous of greater visibility in search engines (SE) for their courses uploaded to our website, we have, over the years, gone to great lengths to develop our website to address these yearnings by subscribing to the best and most up to date search engine optimization (SEO) practices.
However, at the end of all these efforts, we have come to a firm conclusion that whereas we can optimize and position your courses to be seen by our own website visitors, achieving top-level visibility for your content in search engines is not a task we can achieve single-handedly on your behalf. There is a part you must play – Optimize your title and description tags.
What are title and description tags?
Title and meta description tags are what Google displays in their search results. Having clear, well-written titles and descriptions can improve the click-through rate for your courses in search engines.
The rule of thumb is "The title tag and the meta description should include keywords relevant to the content of the course they describe. You should consider the length and the order of the characters/words included in each of the meta tags".
The ideal length of titles should be between ten (10) and seventy (70) characters (with spacing) while for description, a length of between fifty (50) and one hundred and fifty-six characters (with spacing) is recommended.
Bear in mind that search engines, especially Google ignores, and in fact, truncates any character beyond those recommended above. So, it is important to ensure that all important keywords relevant to the search of the course are written within these limits in the title and description tags.
So, the trick is to keep your title within limit and optimize the first paragraph of your description for search engines. The details for the human can come in subsequent paragraphs that will be ignored by search engines.
Another way to look at it if you must use long paragraphs is to understand that search engine robots reads from the left. So, if you make the most important keywords come first in your paragraph, they will be sure to be indexed before the rest is truncated.
Below is a sample of what optimized title and description looks like in search engines"

For a course, it should look like below;

Note the difference between the two? Whereas, the relevant keywords in the first title and description falls within the recommended length, the relevant keywords in the second title and description would have been truncated because it comes after the text limit.
A better way to present this would be to shorten the long title which in this case was "Driving Performance through Targets and Appraisal Processes: Employee Performance Assurance Training" to something like (depending on the keywords you consider important):
Driving Performance through Targets and Appraisal Processes or
Employee Performance Assurance Training
The description can also be altered from:
"By the time the training ends, participants would become conversant with the procedure of" to
"By the end of this Driving Performance through Targets and Appraisal Processes training, participants would become conversant with the procedure of"
You will notice that the second paragraph, while keeping within limits (147 characters with spaces), contains all the necessary keywords that will help in bringing the course up easily.
Indicate the nature of what you are offering (Update)
It is very important to bear in that the internet is an infinite universe of resources and information. Search engines search through this vast, and almost infinite knowledgebase to select and present appropriate responses to search queries. To achieve this feat, they rely on the contents of your meta tags – title, description and keywords, and in some cases, on some other assistive technologies like the "heading tags" (hi – h6). Search engines can read these "heading tags" to determine the importance of page sections. They can then use this information to gauge the page's 'weight' for the search engine listings. It is important to ensure that when using these tags, you indicate clearly the nature of the product or service you are offering. Remember that in the infinite knowledgebase, certain things are bound to have the same title and/or description. For instance, a book, an article, a journal, a course or seminar can have the same title. Take for instance, the title "Optimizing Human Recourse Management for Better Productivity" could refer to a book, a journal or a course. Indicating whether it is a course, a training or a book or journal will help search engines in selecting it in response to a query and obviously, give the owner of such title better mileage. So, using the example above, rephrasing the title to "A Course On Optimizing Human Resources for Better Productivity" or "Optimizing Human Recourse Management for Better Productivity Course" will serve the purpose of anyone trying to draw attention to his or her training course than the generic title "Optimizing Human Recourse Management for Better Productivity".
What You Need to Do
It is highly recommended that you take some time out to log in, evaluate and update the titles and descriptions of all the courses you have uploaded on our website (and yours too). With this done, you can sit back and leave the rest to us.
Other Ways to Enhance Your Content's Visibility
Before you go, there are a few more suggestions we'd like to offer that we hope, if considered and implemented, will also contribute immeasurably to your online success.
These are:
Maintain a very good social media presence and share your ideas and upcoming courses from your websites

Promote your business - Write and submit articles in relevant media like our website.

Use the social media buttons we provided on the course to share the course widely
A note on Uniform Resource Locator (URL) sharing!
A URL is a link pointing your target audience to the content you wish to share. Sharing long URLS especially on micro blogging sites like Twitter can be a drag. This is because long URLs takes all the available space and does not allow for the text that would give meaning to the message. Even on platforms that allows a lot of texts, using long URLs can be a distraction.
One way to circumvent this is to use a URL shortener. While there are many URL shorteners on the web, the one I will recommend here is the Google URL Shortener because of its ease of use. To access the Google URL Shortener,
Visit: https://goo.gl/,

Copy and paste the url you wish to shorten

Click shorten url (if you are not signed in, it would ask you to confirm you are not a robot)

Press CTRL – C to copy the shortened URL
It is advised you sign in with your google account as this affords you the opportunity of tracking the performance of the shared link.
Update: Google has stopped this service for new users. Old users can still use it till the service is finally deprecated. Google has assured users that the links generated on the site will continue to work even after the service is deprecated. Please try other url shortners if you are affected by this development.
Example:
As an example, the event above has the URL below:
https://www.nigerianseminarsandtrainings.com/events/28240/Driving-Performance-through-Targets-and-Appraisal-Processes--Employee-Performance-Assurance-Training
After shortening, it becomes:
Since both URLs point to the same event, the advantage of using the shorter URL becomes immediately obvious.
Do give these ideas a trial and let us know it works for you.
To Your Online Success!
NST Team