Make the Second Half of the Year Count!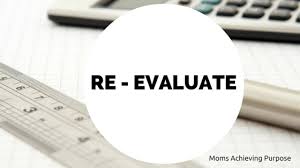 It is with great excitement we welcome you to the second half of the year 2018. Without doubt, it has been an exciting year with all the socio-economic / political twists and turns. The good part is, it's a new beginning! Another chance to step back, evaluate your year so far vis-à-vis your set goals and objectives for the year (wink! We know), a chance to take corrective actions to get back on course or a least salvage what is left of it.
What about your career goals? Those training you need to attend to get to the next level? The good news is, it's all still possible, but this time around, with more commitment and stricter planning. Are you ready? Then let's introduce you to a tool we believe will help you stay on course – Your Personal Upcoming Event Calendar!
Your Personal Upcoming Event Calendar
One of the most effective productivity improvement tools we have provided on the website is the personal event calendar. The purpose is to help you to populate all the training, seminars and workshops you would like to attend in your personal event calendar in your user profile. Once created, you can then easily access your upcoming courses by simply logging into your user dashboard.
Read more about this on our blog here
July Training Insider and 3rd Quarter 2018 Conferences and Training Guide
To help you make quick work of the process of selecting courses to populate your calendar, we have published both our July 2018 upcoming event bulletin and our 3rd Quarter 2018 Conferences and Training Guide. While the July bulletin provides an overview of upcoming courses for July 2018, the quarterly guide gives a more comprehensive highlight of upcoming conferences, training, seminars and workshop for the entire third quarter – July – September 2018. For a more comprehensive list of all available courses for the year and beyond, please visit our website here.
Other article/s that may interest you…
Do you have questions, ideas or suggestions on how we can serve you better? Why not drop them here or "contact us" by clicking on the link.
We wish you all the best in the second half of the year and a full year 2018 replete with great and sound accomplishments.
To Your Success!
Nigerian Seminars and Trainings Team