Introducing Nigerian Seminars and Trainings' PPC Advertising Platform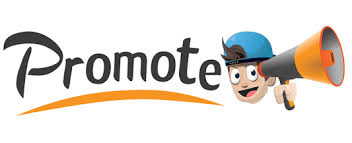 As a way of demonstrating our understanding of the tough times businesses are going through now, we are pleased to announce the launch of our pay per click (PPC) / Cost per impression (CPM) advertising platform.
PPC is an internet advertising model used to direct traffic to websites in which an advertiser pays only when your ad is clicked or impressed upon on the advertising platform (our website).
This service was borne out of our desire give you the opportunity to tap into our audience base to promote your goods and services in an affordable and cost effective way. Our audience base is made up of thousands of working-class and gainfully employed professionals from diverse disciplines and occupational backgrounds.
How it works
Login to your dashboard

Click on Advert Manager

Click on Create advert and fill the form that comes up.

Choose the kind of advert you want to run either a text advert or an image advert.

Enter your campaign budget.

The minimum daily budget is NGN 5,000. This means you can pay any amount and set how much you want to spend on a daily basis. The advert keeps on running based on your budget until your money is exhausted.
Please feel free to contact us if you require more information and / or guidance on how to proceed.
For telephone assistance, please call us on 012-915-641 and 08099909402.
We look forward to seeing you online!
Regards,
NST Team
Are You Looking to Expand Your Knowledge and Stay Up to Date with The Latest Trends?

Nigerian Seminars and Trainings offers a wide variety of seminars and trainings to assist individuals and businesses in staying ahead of the curve. With over 5,000 events annually, we have something for everyone!
Our seminars cover topics ranging from business and technology to personal development and more. We also offer both virtual and in-person events so that you can maximize your learning opportunities in any environment.

Follow this link to check out our upcoming events today and start expanding your knowledge.