Moving Ahead - E-learning Portals, Event Videos and Featured Videos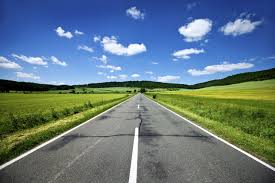 As follow-up to our earlier post on Covid-19 and the Training Industry, this post seeks to highlight the steps we have taken to reposition our offerings to meet the needs of the evolving training landscape.
In a post on the NST Trainers Forum, we amended our earlier position to create a global LMS platform in preference for working with individual training providers in developing their online training capabilities and how to promote e-Learning courses on our website.
What's New?
Development of e-Learning Portals
In the time in-between then and now, we have made good our promise to work with training providers to develop their e-Learning training portals. We are currently working on several LMS website developments for some training providers. A few of such efforts will soon be ready and we can begin to market their online courses. We are quite ready and well-positioned to work with as many training providers as are willing to take on the e-Learning challenge.
Without any doubt, videos are going to play a prominent role in the evolving training marketplace. Videos appeals to a wide audience and allows each user to process information in a way that is natural to them. In a world that is now governed by the new social-distancing order, the use of videos in creating real-life learning scenarios cannot be over-emphasized. In fact, the biggest gainers in the pandemic season are the video streaming websites. To this end, we have enabled individual course video upload on our website to allow training providers attach previews or full videos to courses as they deem fit.
How it Works:
Course providers simply need to add the YouTube ID of the relevant video to their course upload in the space provided. The added videos will be visible on the events detail page.
Anyone who has visited our website recently will observe a video showing in the upper right sidebar of the website. The purpose of this new addition is to allow training firms to feature training or promotional videos to promote their businesses on our website, and by extension, on YouTube as the videos will be streaming from our YouTube page.
How it Works:
To feature your promotional videos:
Contact our team to discuss your requirements

Provide your video or its ID (Where you do not have a video, our media team are on hand to work with you to produce one)

Determine the number of days you want your video to show, and voila! you are on your way to reaching a massive training audience with content they can relate to.
Note: The above requirements are for external videos only. Videos produced in our studio will be featured free and will be available on our website and YouTube channel at no charge.
Establishment of a Media Unit at Nigerian Seminars and Trainings
To assist training providers to navigate through the challenges transiting to the era of e-Learning with its attendant requirement for videos, we have established a Media Unit with full video production capacity at Nigerian Seminars and Trainings.
This team is ready to assist you in meeting all your video production needs. The scope of operation includes, but not limited to the following:
Course Previews Videos,

Full Course Videos

Promotional Videos or Featured Videos Or,

Conferences and Events Coverage.
Kindly give us a call on 08099909402 to let us know how we can be of assistance to you or to simply book your space. As soon as we resume activities, please let us know when your next event – conferences, AGM or any open event is coming up so we can arrange to cover and feature it on our social media channels.
Regards