Fostering Core Values in Children - Patricia Osobase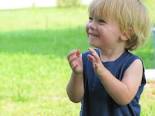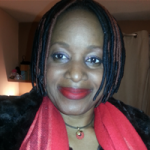 I strongly believe that every child needs to understand certain core values to enable them accept and survive in the complex world in which they live in. Certain values act as key factors in shaping the personality and future of a person from childhood to adulthood. Values are linked to our social, emotional and personal behaviour. This is why core values should be taught from the very foundation of life.
A person's behaviour can be strongly linked to the values he or she has acquired either through nurture or nature, and this affects how he or she perceives the world. We need to prepare our children to approach life from a broader perspective which gives them that holistic feature of who they are in the cosmic world.
Children need to grow up learning to balance every aspect of life in such a way that it benefits them first, others and the world in general. Some of the core values we need to imbibe in our children to help them grow to be confident, independent, self-sustaining and beneficial beings include but are not limited to the following:
How to appreciate and respect self and others

Respect for rules, regulations and guiding policies.

Tolerance

Friendship

Determination – believing in ones-self and abilities

Impact of positive behaviour

Importance of cultural values and family life

Building relationships within the family and outside the family

Encourage children to do self-reflection

Talk about the negative influences that can affect the child's personal life and the world in general

Talk about the importance of trust in every aspect of life

Talk about values of honesty, responsibility and reality

Do not shy away from sensitive issues – discuss them truthfully but with applied wisdom
I believe if every parent and adult use the above tools to support children's development and learning, most of our children will grow up to be objective, responsible, caring, respectful, honest, tolerant and successful adults. They will be able to face challenges without fear and will always seek to resolve issues, and not compound them.
About the Author:
Patricia Osobase (B.ED, MILR, MA) is a highly proficient and supportive educationist. Her main goal is to ensure that every child and individual she comes in contact with is able to achieve their maximum potential. Patricia has a first degree in English Education from the University of Benin, Nigeria and Masters in Special and Inclusive Education from Roehampton University, London. In addition, Patricia also has Masters in Industrial and Labour Relations from Delta State University, Nigeria. She holds an International Diploma in Early Childhood Studies from the Montessori Centre International, London and a Diploma in Psychology from DCA London. Patricia was a directress at Rainbow Montessori School, London for over six years where she rose to become the deputy manager of the Sherriff road nursery and Special and Education Needs Co-ordinator for the four schools. Presently, she is one of the pioneer parent trainers for the new government programme called CAN Parenting. She also lectures part time at the Rainbow Montessori Teachers College, London. Patricia has recently set up an educational organisation called Happy Achievers Limited which engages in training and working with children. Before joining the educational profession, Patricia worked in the banking industry in Nigeria in various managerial capacities. Patricia is blessed with a lovely daughter.