Feature Writers Needed!....... Earn Extra Income!!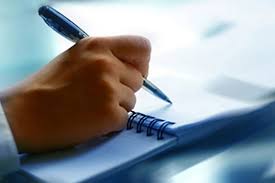 Are you an academic / academician, a research fellow, a human capital development specialist or personal growth or career development specialist? Are you passionate about adding your voice to the creation of a body of knowledge aimed at molding opinion and charting new vistas of knowledge? If your answer to these questions are in the affirmative, then this call is for you.
Nigerian Seminars and Trainings requires the services of freelance feature writers who wish to earn extra income from writing to contribute practical, well researched professional articles and reports in the under listed areas on our website.
Focus Areas
Human Capital Development

Personal Growth and Development

Career Development, Growth and Management

Industry Review / Report
Interested writers are invited to send their biodata and area of interest to media@nigerianseminarsandtrainings.com.

Regards,
NST Team