End of Year 100% Pay-Per-Click Banner Advert Promo - Nigerian Seminars and Trainings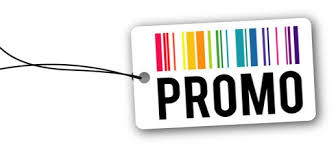 As businesses, it's quite natural for us to experience some anxiety if we haven't met our year sales target as the year runs to an end. Did we just say meet? Sorry, we meant surpassed. Well, we've got good news for you! Millions of prospective trainees are equally, or perhaps, more worried than we are about not meeting their training goals for the year. So why are they not beating down your doors? Simple, they need encouragement, they need that deal they cannot let pass, they need you to tell them why they should make the investment! So, we are giving you a chance to do just that!
Take advantage of our End of Year 100% Pay-Per-Click Banner Advert Promo to reach out to your prospective customers and tell them why you think they should act now!
The Promo
Pay for your

Pay-Per-Click banner

advertisement anytime between October 23, 2017 to October 31, 2017
Get instant one hundred percent (100%) of all your advert payments to use anytime between October 23, 2017 to December 31st, 2017. For example, pay NGN500,000 and get NGN500,000 bonus immediately.
Pay as many times as possible to maximize your advantage
How it works
The purpose of this promotion is to support your last-ditch attempts at finishing the year with outstanding results. To participate, please follow the following steps:
1. Login to your dashboard
2. Click on Advert Manager
3. Click on Create advert and fill the form that comes up.
4. Choose the kind of advert you want to run either a text advert or an image advert.
5. Enter your campaign budget.
6. The minimum daily budget is NGN 5,000. This means you can pay any amount and set how much you want to spend daily. The advert keeps on running based on your budget until your money is exhausted.
7. Enter your overall budget and get 100% immediately your advert is approved
In addition to the above, we are also offering a flat 50% discount on all direct advert placements within the promo period.
This offer applies to new and existing customers.
Please feel free to contact us if you require more information on the promo offer.
Regards,
NST Team