Ebola Outbreak - Before the Evil days come….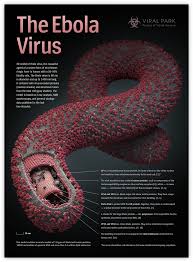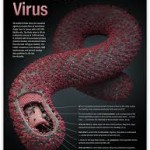 In October 2011, I attended a Pandemic Tabletop exercise purposely for this (EBOLA) situation we are grappling with. Yes I was part of it, so I cannot talk much but offer some strategic direction. It is not our falling or failing that matters now, the issue is how we can correct ourselves and stand up, never to fall or fail and never to be caught unaware again, because we are VERY LUCKY to know the primary and secondary source of this EBOLA infection.
I would like to commend the 'handshake' between the Lagos State Government and the Federal Government; this is a beauty to behold. Kudos also goes to the Lagos State Government and the Commissioner for Health, who I have met twice during the Lagos State Emergency Summits. He is vast enough in Emergency management.
Back to the issue at hand: During the discussion (Pandemic Tabletop Exercise) I noticed the following:
• All the agencies were duly represented, however the question is; does each agency have a Continuity Plan (Disaster Plan) and Committee for the management of continuity issues?
• Individual participant will go back and dissolve into "work as usual" and will not address or work on the case study or lesson learnt.
• There was (and still) a lack of the understanding of continuity (Disaster) principles; these principles are fundamental to our ability to control, manage or coordinate disaster scenes or pandemic situations.
Some of these principles are listed below:
Emergency Operation Center (EOC) or Incident Management Center (IMC) – Can Abuja see and hear Lagos or other states online and real time during a disaster scene, and communicate through dedicated channels for coordinating purpose?

The need for comprehensive threats /risk documentation (BASIS for Emergency Response)

Incident Command Post – Evidence at plane crash sites says we have not mastered the concept of Incident Command post and Unified command system used for the coordination at incident site.

Inter-agency Collaboration – The basis should be appropriate knowledge and team preparedness. Each agency is expected to have a standing team with knowledge of threats, probability, and how vulnerable the nation is from their own 'manned gate' with appropriate response time to various incidents that could lead to disaster.

Appropriate Communication / Communication equipment. - Ability to communicate is of GREAT IMPORTANCE with individuals and teams. Communication should be coordinated from EOC or Command Center during continuity/disaster/pandemic situations. Are we working towards this?

Importance of Testing & Exercising – TEAMS and NOT individuals from agencies

Documentations – Ability to draw our exercises from the comprehensive risk and control document, and response timing from our Impact Analysis (RTO).
Way Forward
When we react and start to purchase things we should have from foreign countries during emergency situations, we make mockery of ourselves, and some sound professionals in our midst.
Therefore the following will be my advice;
Priority must be given to safety of lives. Let us start to say it, walk the talk. Examples are those two Doctors from USA, who were treated with the untested vaccine for EBOLA. The initial request came from their employers and the government acceded to this request against the standard practice in record time. We should be focused. Governance MUST be separated from Politics.

We need to dust up the Pandemic Plan and start the implementation. From the plan, the following was CLEARLY STATED

ALL MINISTRIES / AGENCIES MUST have a continuity/disaster plan. Lack of this plan at the airport is the outcome of allowing the primary carrier into the country. PERIOD.

A decision would have been made in the plan that such should be quarantined in a hospital within the airport OR such be sent back immediately. Unfortunately, there was no continuity plan in place.

There is need for ALL emergency personnel to have the knowledge of Business Continuity – IT IS IN THE NATIONAL PANDEMIC PLAN MANUAL. The authors are from NEMA, USAID and AFRICOM.

Let us "Bang the table" and say this will NEVER HAPPEN AGAIN.

Then, let the work start.
Conclusion
I would conclude by reinforcing my submission using a proverb, the answer to our problems is not from the 'EXPERTS ABROAD" (they failed to answer the question during the exercise). The document is in our hand, the knowledge is here, those that can teach it and help in consulting are here.
WHAT YOU ARE LOOKING FOR IN SOKOTO, is in your Sokoto. We are lucky this time, we may not be lucky the next time. Let us prepare 'BEFORE THE EVIL DAYS COME'.
Philip Keshiro is the MD/CEO of DRI Nigeria, a business continuity and disaster recovery management training and consulting firm in Nigeria