Featured Training Firm: Centre for Public Service Productivity and Development – Enhancing the Productivity of Nations!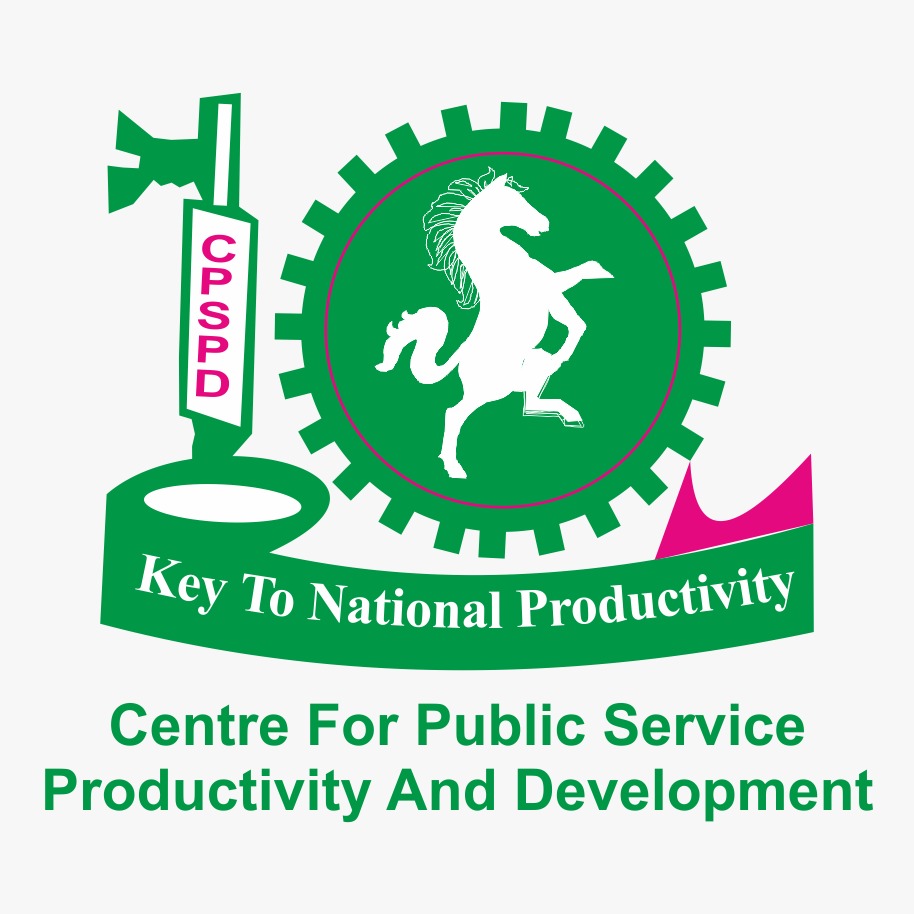 The Centre for Public Service Productivity and Development (CeProd) is a non-profit and non-political organization incorporated in Nigeria and registered with the Corporate Affairs Commission. CeProd was founded and registered with the Corporate Affairs Commission (CAC), Nigeria on 11th December 2008 and it is the first indigenous Productivity Centre in Nigeria and across the West African sub-region. CeProd is charged with building capacities, advancing Productivity and professionalism in Nigeria and other countries worldwide.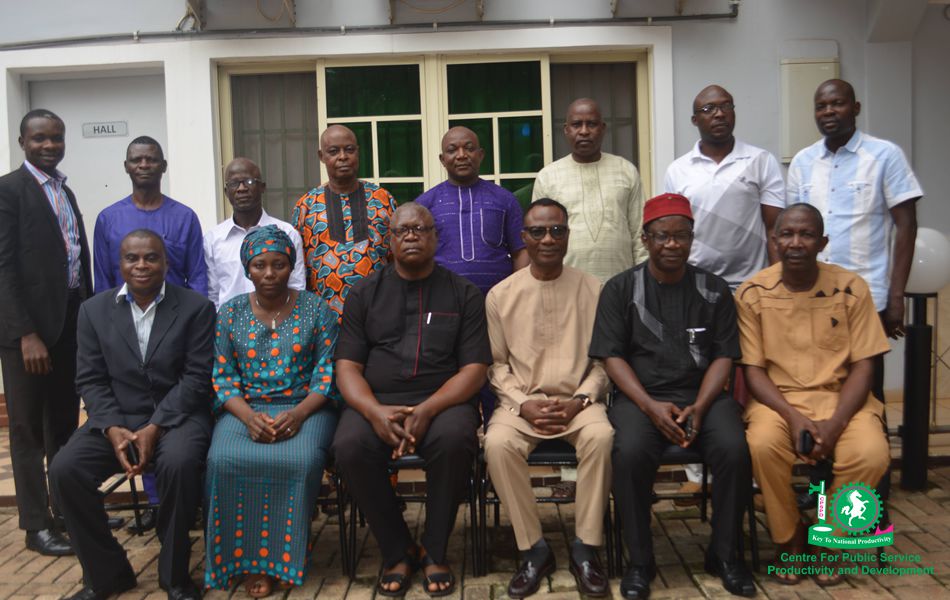 Vision
To be a world-class Productivity and Human Resource Development Centre and a key player in realizing individual's and organization's growth
Mission
To improve the culture of work ethics and promote attitudinal change towards hard work by developing a linkage between productivity and quality of life.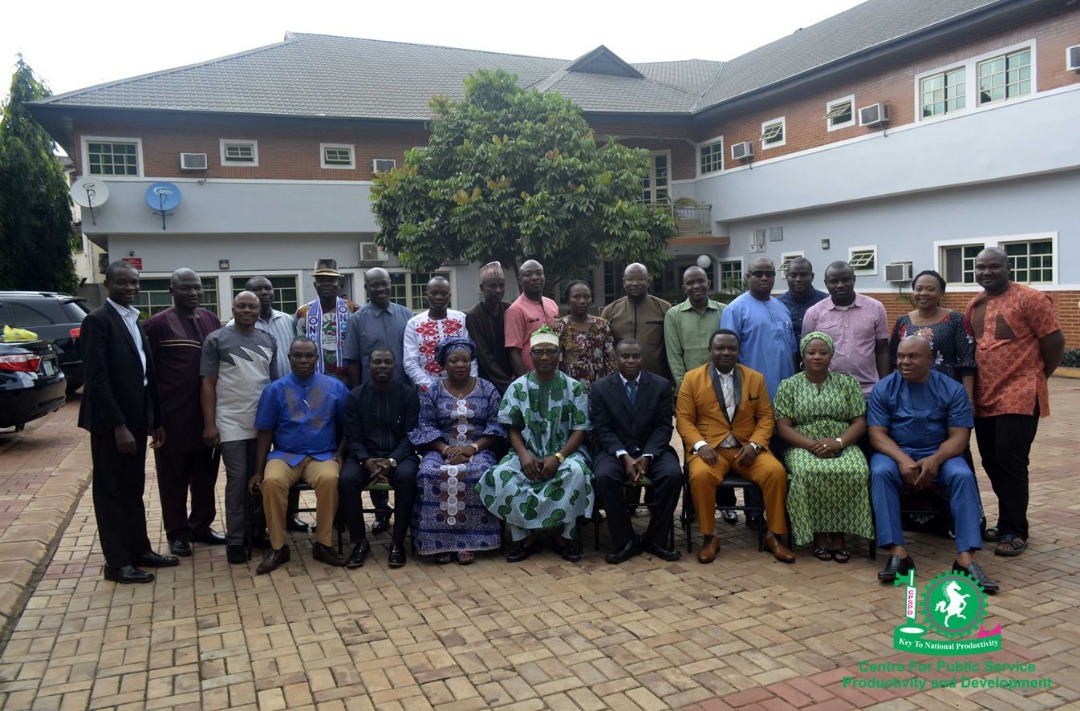 The CeProd Productivity Research
The Centre for Productivity is a private non-profit organization. Its mission is to conduct high-quality, independent research and based on that research, to provide innovative, practical recommendations for increased productivity for organisations, members and the public. CeProd recognizes that the value it provides is in its absolute commitment to productivity, independence, and impact. Activities supported by its donors reflect this commitment to enhanced productivity; the analysis and recommendations are not determined or influenced by any donation.
Your Training Need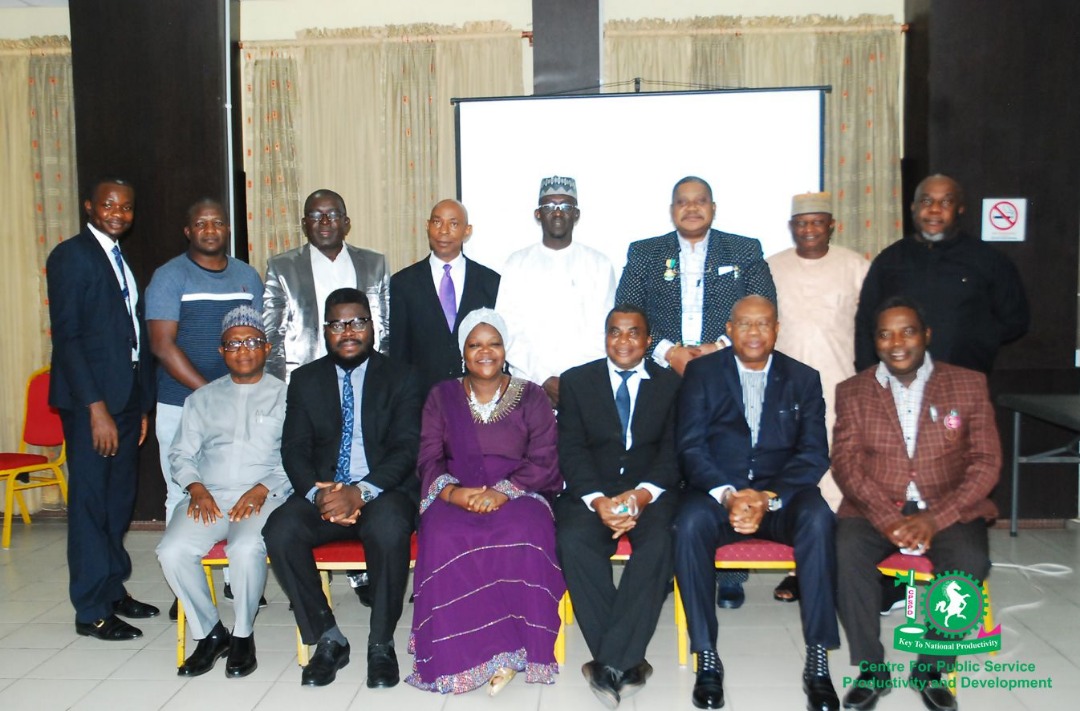 The Centre for Productivity (CeProd) grants select organizations and individual's opportunity to prosper through productivity with attainable annual growth rate of 30%. Our training will increase the productivity of your staff thereby contributing to national economic growth.
Top organisations have something in common: They are usually more productive in what they do than their competition. This productivity emanates from a better understanding of what they excel at and sharpening the productivity skills necessary to effectively remain on top. The need for your organization to participate in our national productivity intervention training is to aid the country's national recovery.
Nigeria continues its recovery from the 2016 recession, sustaining an estimated 2 per cent growth rate in 2019. The collapse of global oil prices during 2014–16, combined with lower domestic oil production, led to a sudden slowdown in economic activity. Nigeria's annual real GDP growth rate, which averaged 7 per cent from 2000 to 2014, fell to 2.7 per cent in 2015 and -1.6 per cent in 2016. Growth rebounded to 0.8 per cent in 2017, 1.9 per cent in 2018, and then plateaued at 2 per cent in the first half of 2019, where it is expected to remain for the rest of the year.
Services, particularly telecoms, remained the main driver of growth in 2019, although trade started contracting amidst increasing use of policy measures aimed at import substitution. Agricultural growth picked up slightly but remains affected by insurgency in the Northeast region and ongoing farmer-herder conflicts. Industrial performance was mixed: growth in the oil sector remained stable, but manufacturing production slowed in the context of weaker power sector supply. Overall, the slow pace of recovery in 2019 is attributable to weak consumer demand and lower public and private investment which has a direct relationship with low productivity.
The CeProd Opportunity for Growth and Enhanced Productivity training intervention focuses on a select organization that can contribute to increasing productivity in Nigeria. It is intended to allow your organization to leverage productivity growth to accelerate Nigeria's economic expansion and create new job opportunities. This productivity emanates from a better understanding of what they excel at and sharpening the productivity skills necessary to effectively remain on top. Our courses targets people serious about expanding their productivity, and who are ready to bring their productivity to the next level.
Core Programmes
1. Conference Seminars and Workshops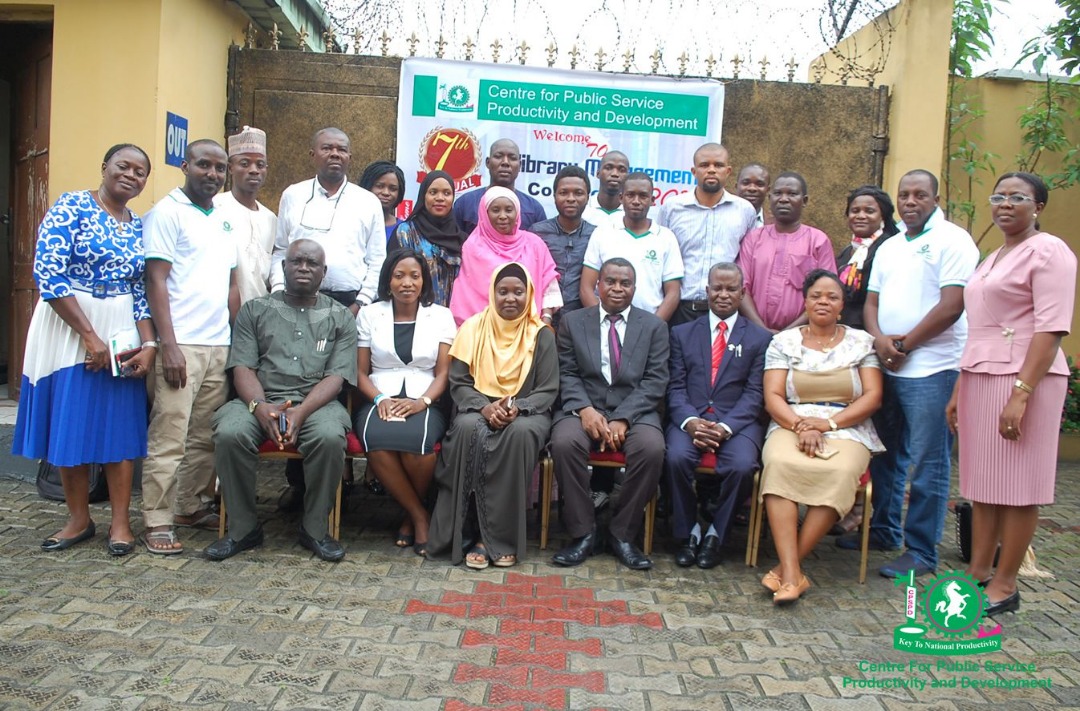 The centre organizes courses, conferences, seminar, and workshops. Our training is specifically designed to improve competence, supervisory skills and enhance productivity. The program is based on surveys and research conducted by the centre.
2. Productivity Improvement Schemes
The programme is aimed at improving the performance of client organizations. It is aimed at identifying Productivity problems in the organization and proffer workable solutions. Our productivity Improvement Schemes will Include the implementation of one or some of these strategies:
Work-Study

Method Study

Work Measurement

Work Organization

Job restructuring.

Management by Objective

Innovative ManagementI

innovative Marketing and Sales Strategy

Innovative Product and production Processes

Joint Ventures and Networking

target Setting

Business Process Re-Engineering

Just - in - Time (JIT) management

Vocational Training

Benchmarking

Global Competitiveness
3. Research/ Survey
They are conducted to identify areas that need Centre intervention or policy attention by the government.
4. Productivity Awareness Campaign
The national productivity awareness campaign is to be executed through the use of jingles, debates, commentaries, advertisement, press briefings, interviews, drama, posters, and spotlights on the mass media such as TV, radio, Newspapers, Magazines, Newsletter, Journals, Billboards
5. Publications
The centre has a considerable number of publications, titles from various conferences, seminars, workshop, proceedings, research findings, and consultancy service. They are usually issued in the form of newsletters, annual reports, brochures and books. These publications have been well received locally and internationally because of their relevance to productivity.
6. Certifications and Awards
Conduct and review certification programs for Award of the prestigious FCP (FELLOW CENTRE FOR PRODUCTIVITY) as an honor to individuals who are committed to productivity improvement in the economy.
The Governing Council members have numerous responsibilities: they oversee management, quality assurance, finances, serve on committees and set strategic direction; build corporate relationships; establish ethical standards, values, and compliance.
CEPROD Governing Council Board includes the following:
Professor Sandeep Kumar Gupta, FCP - President

ENGR (DR) Solace Aiwanfo Akade, FCP

Idris Ibrahim Gulu FCP

Mr Kelechukwu Abel FCP

ENGR.Dr Adeyemi Gbenga ABAYOMI FCP

Dr Joshua Olusesan ODEWALE FCP

Aminu Mamman Lau FCP

Oloyede Adeola Adeniyi FCP

Dr Chris Egbu FCP - Director-General
GOVERNING COUNCIL MEMBERS PROFILE
1. Professor Sandeep Kumar Gupta, FCP - President
Professor Sandeep Kumar Gupta, FCP is the President of Governing Council of Centre for Public Service Productivity and Development. He has International Teaching experience of over 24 Years. A Fellow of Centre for Productivity and Royal Economic Society, London.
2. Engr (DR) Solace Aiwanfo Akade, FCP
Dr Solace Akade is an Alumni of Harvard Business School, USA and University of Liverpool, amongst other institutions attended. Solace has over 25 year's continuous top-flight experience/exposure in the local, international and multinational world-class corporate business environment. Presently the Head of Maintenance at Nigeria LNG Limited (NLNG) since 2015, having spent a total of over 20 years in a world-class environment with the NLNG JV partners comprising NNPC, Shell, Total and NAOC/Eni who operate one of the most successful LNG plants in the World.
3. Idris Ibrahim Gulu FCP
Mr Gulu is currently a Lecturer at F.C.T College Of Education, Zuba, Abuja. He has served at various capacities- Head Of Dept. Dean, Chairman Committee of Deans, Ag Deputy Provost in FCT. College of Education, Zuba, Abuja
His works experience cuts across field works and teaching. He had also worked as Agricultural Officer, Ministry of Agriculture and Natural Resources, Minna, Nigeria, where he Coordinated Agricultural Extension Services throughout Niger State.Head of Agriculture Science Dept/ Farm Manager, College Of Education Minna
4. Mr Kelechukwu Abel FCP
Mr Kelechukwu Abel is the CEO, Jioforson Consulting. He was former Head Treasury, Enugu Electricity Distribution Company ( EEDC) Nigeria from 1st May 2014 To 31st December 2019. He studied Accounting at the University of Jos Nigeria and Public Administration, from the University of Mkar ( Now Benue State University). He also obtained Masters Degree in Business Administration from Ambrose Alli University, Ekpoma, Nigeria. Mr Abel is a qualified Chartered Accountant and Fellow of The Institute of Chartered Accountants of Nigeria (ICAN) and also a Fellow of the Centre for Productivity Lagos.
5. ENGR.Dr Adeyemi Gbenga Abayomi FCP
Engr. Dr Gbenga Abayomi Adeyemi is the MD/CEO, EMADEL Integrated Energy Services Limited an Oil and Gas Assets Evaluation, Field Development and Management Company,
He started his Engineering Career with Pan Ocean Oil Corporation Nigeria in 1995. A Petroleum Engineer who has acquired competencies in all phases and aspects of hydrocarbon exploration and exploitation.
6. Dr Joshua Olusesan Odewale FCP
Dr Odewale is Country Representative: International Coconut Genetic Resources Network (COGENT).He is a fellow of Centre for Productivity and also a Fellow Institute of Corporate Administration (FCAI) 2016
7. Aminu Mamman Lau FCP
Aminu Mamman Lau FCP is an experienced Mortgage Banker and the MD/CEO of the Taraba Savings and Loans Ltd, Taraba State, Nigeria He has worked in the banking sector for over 30 years rising to Managing Director/Chief Executive Officer of a Mortgage Bank.
8. Oloyede Adeola Adeniyi FCP
Mr Oloyede is a member of the Board of Trustees. Association of Pension Desk Practitioners of Nigeria. He retired in the Directorate cadre of the Federal Public Service of Nigeria after a meritorious service. He served in various departments involved in Pension management, Accounting and Auditing. Also served as a member of the Pension Reform Committee that led to the promulgation of the Pension Reform Act 2004
9. Dr Chris Egbu FCP - Director-General
Dr Chris Egbu is a peak productivity coach, author, public speaker and productivity auditor. He is Director General- Centre for Public Service Productivity and Development. Chris has addressed thousands of men and women, including executives, on the subject of Productivity, Management, Performance Excellence, Entrepreneurial Development and Leadership.
To learn more about CEPROD, please visit CEPProd profile on Nigerian Seminars and Trainings here.